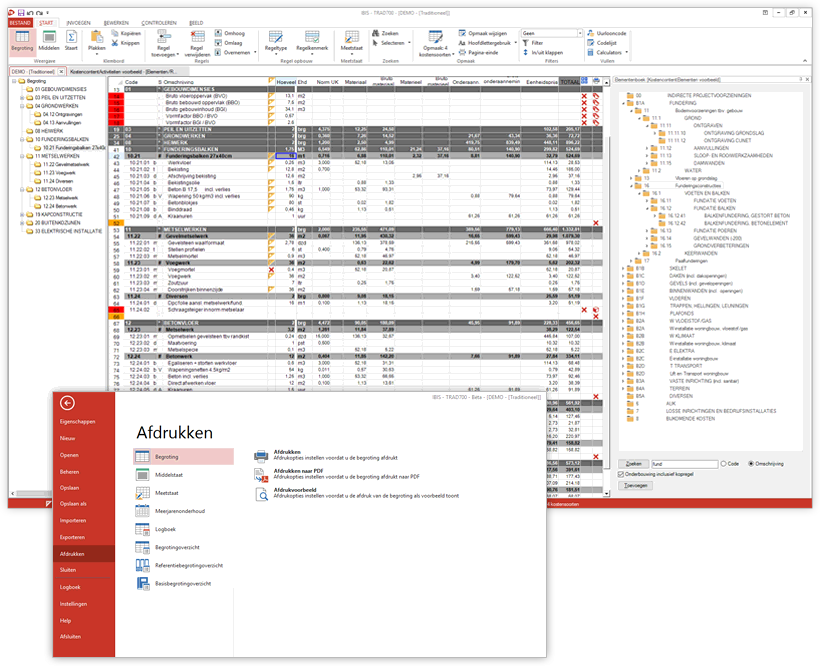 Determine your cost estimate. With BIM and Life Cycle Cost scenarios
With cost estimating and budgeting in the civil engineering sector, the quality and consistency of the data can make the difference between budgets and your profit or loss. It is therefore important to include all building components, materials and equipments to be used and activities to be conducted in your estimate in a more consistent and detailed manner than ever before.
The growing popularity of Building Information Models (BIM) makes estimating more transparent. It provides more clarity into all quantities to both clients and contractors.