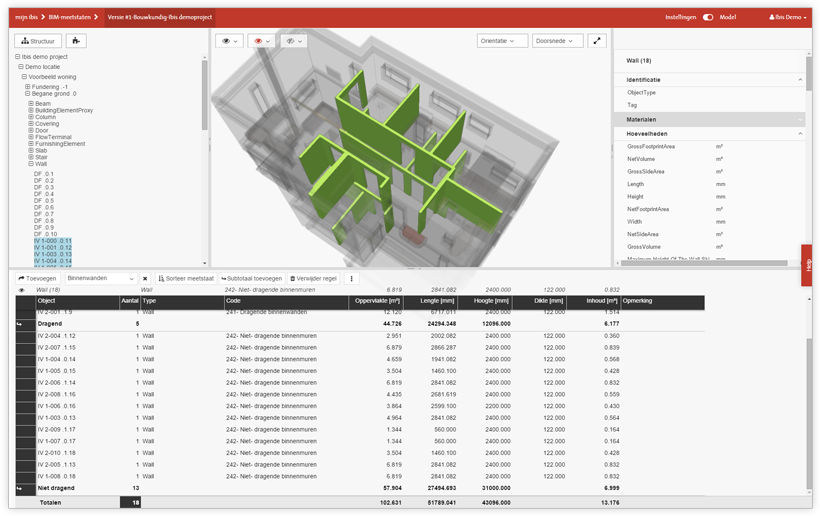 Estimate cost and quantities using (OPEN) BIM IFC
BIM quantity takeoff is a web-based software solution for viewing, analysing, sharing and managing 5D Building Information Models (BIM) including cost and time. With the fully integrated link to IBIS-TRAD, you can retrieve quantities from a BIM in a way that is much faster and more accurate – all without leaving the familiar IBIS-TRAD environment. BIM quantity takeoff benefits:
Based on IFC and OPEN BIM
Intuitive and easy-to-use databases to quickly and accurately retrieve quantities
Model viewer and features that facilitate transparant collaboration during projects
Export options to Microsoft Excel
When all parties involved in a project merge their building or hard infrastructure components in a integrated BIM, you can retrieve all quantities with the press of a button. BIM quantity takeoff therefore helps you save valuable time and avoid costly errors. The software is available anywhere at any time via the cloud and offers an unlimited number of models.